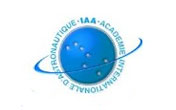 http://www.spacecanada.org/index.php?page=symposium_on_solar_energy
The International Academy of Astronautics, the most prestigious global body on Space Issues and Technology has taken up the study of space solar power!
Note also that the ISRO Chairman, Mr. G. Madhavan Nair has been elected the Chairman of the International Academy Astronautics (IAA), the first Indian and the first non-American to hold the post, and will take over 16 Oct (
http://www.deccanchronicle.com/national/madhavan-nair-new-head-iaa-844
). Already this year, the IAA did the world a tremendous service by publishing (via the support of ISRO) its book, Dealing with the Threat to Earth of Asteroids and Comets, and holding the first international Planetary Defense Conference in Granada, Spain. We can hope for such great support and promotion for Space Solar Power as a solution to the developing and developed world's concerns about energy security and climate change.
Neither India, the US, Canada or China has a program yet that responds to the Japanese $21 Billion program just announced in Space Solar Power.